Standard Features
available for all users and plans
Marketing & Promotion
Create coupons through the extensive coupon management system and create sale banners. Automatic and manual cross-sells per product and even let buyers leave reviews.
Tax
Robust tax settings and options to serve small boutiques right up to global conglomerates. Intuitively configure multiple tax rates for different regions as your online store goes international.
Customer Management
On the front-end each user has their own secure account section where they can add multiple shipping and billing addresses, review and track past and present orders, manage their personal details and change their password.
Inventory Management
Real-time inventory management is handled through intuitive management tools. The system won't allow you to sell a product that isn't in stock and it will even highlight products that are running low on stock via your own custom message.
Payment Gateway
Out of the box, the system comes installed with payment gateways from PayPal Standard, direct bank transfers, and a cash on delivery option. Additional gateways are available as Add-ons and allow you to integrate direct payment right into your checkout.
Shipping
Set up shop with the options of offering free shipping, or flat rate shipping. Cater for specific distribution logistics, like table rate shipping, and filter accepted areas from countries down through zip codes. Shipping Add-ons add real time connections to UPS, FedEx, USPS, and more!
Extensibility
Dozens of eCommerce focused Add-ons mean you never have to pay more than you need to customize your online store to your specific needs. Everything from online donations to advanced order exports you can use to sync with your CRM is available.  If an Add-on doesn't exist, Venture can create one for you via custom programming.
Case Studies
thinking outside the box (office)
Venture users take advantage of our e-commerce solution and arts business planning expertise to skillfully manage everything from robust private studio schedules with online booking to international service organization member management. Here are just a few highlights…
---
Southeastern Theatre Conference (SETC)
Venture created two mutually exclusive eCommerce micro-sites; one for their Theatre Jobs Board and an online store for selling merchandise and accepting donations.
The Jobs Board automates what used to be a very labor intensive process that saves the organizations dozens of work-hours per week while making employers and job seekers happier! Since launching, their job listing revenue has nearly doubled.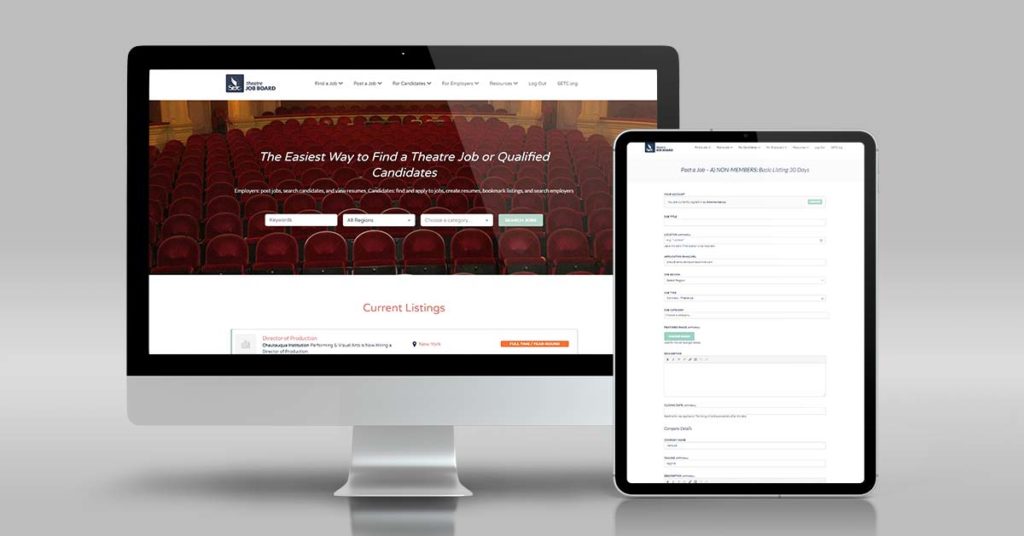 ---
Morikami Museum and Japanese Gardens
The Morikami project was accompanied by a number of unique needs, such as customizing sales reports that conform to very exacting data input standards with their current CRM.
It also serves as a dynamic online store with more than 200 products plus memberships. Venture's membership management functionality automates their complex member dynamic pricing that provides special pricing for members across targeted store products/categories, a wide array of non-ticketed classes and workshops, an extensive online exhibit archive, and much, much more. Visit Site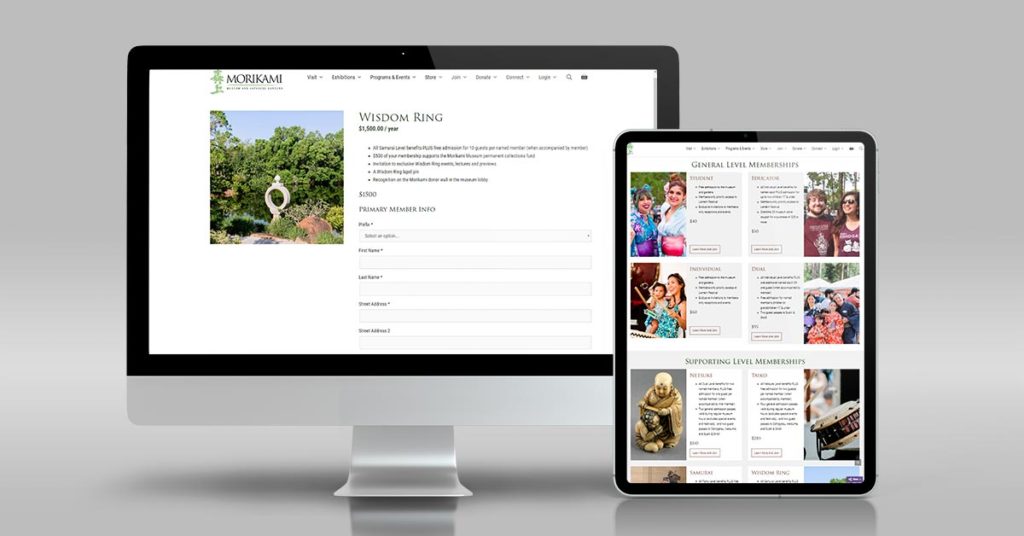 ---
Bel Air Music Studios
After moving into an expanded facility and bringing on board additional instructors, BAMS not only needed an enhanced web presence but a web based solution to automate scheduling, invoicing, and payments. As a result, Venture developed an integrated solution that leverages Freshbooks, PayPal, and our proprietary booking module.
The result is a remarkably user friendly system that automates most of their monthly and semester invoicing while allowing students to register for trial lessons thanks to real time booking availability. After going live, they received four trial lesson reservations in 48 hours. Visit Site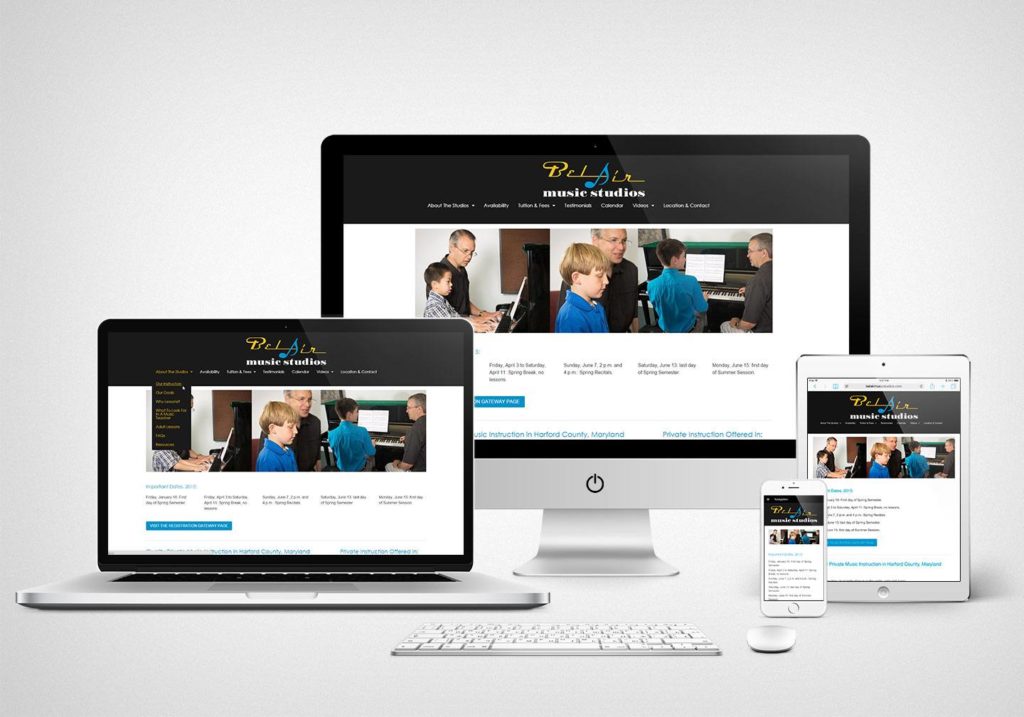 ---
Hoyt Art Center
Having maxed out the limits of their previous platform, Hoyt needed to redesign their extensive adult and youth class registration process. Previously, it took no less than clicking through four pages for users to register for a class and if payments were involved, they could tack one or two more pages onto the process.
Their solution involved embedding most registration forms directly into class description pages with a same-page checkout experience. That means Hoyt can send patrons directly to those pages from email and social campaigns then allow them to register and pay all from the same page. For classes that require more complex registration forms, we created a custom post type to hold the form and custom confirmation pages. Visit Site